Members' Car Parks
The Melbourne Racing Club offers both MRC and Mornington Racing Club members a complimentary Car Park Pass valid for Mornington Racing Club and Ladbrokes Park with their 2020-2021 membership, ensuring convenient access. Car Park Passes are issued to all members in their membership packs and must be affixed to the inside of a car windscreen prior to the vehicle entering, and whilst the car remains, in the Members' Car Parks at all racecourses.
Caulfield
MRC members also have the opportunity to add a Members' Car Park Pass priced at $99 to their membership package which provides convenient access during all race meetings.
Members' Car Park Pass
In the 2020-2021 season, there will be one (1) standard car parking pass available for members for just $99, providing access to one of three designated parking areas.
Car Park Entry
Guineas Car Park - via Gate 20, Normanby Road (Not available over 2019 Stella Artois Caulfield Cup Carnival)
Maple Car Park - via Gate 2, Station Street
Members' Centre Car Park - via the vehicle tunnel at the roundabout at the intersection of Glen Eira Road and Kambrook Road.
Please note: A Members' Car Park Pass (available for $99 by contacting the Membership Team on 1300 46 7223) is required for entry to the above car parks at Caulfield Racecourse. A Restricted Car Park Pass for Mornington and Ladbrokes Park or a Membership Card will NOT provide access.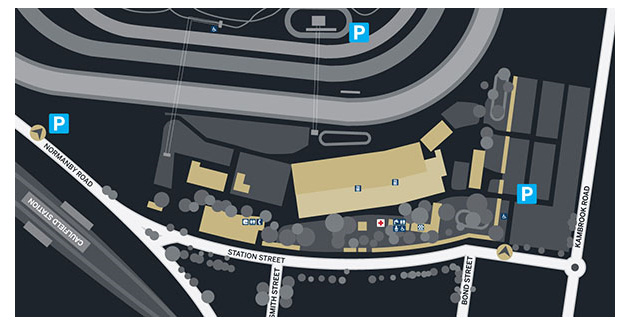 Mornington Racing Club
Access the Mornington Members' Car Park via entry from Gate 1 and Gate 2 on Racecourse Rd.
Ladbrokes Park
Ladbrokes Park has two Members' Car Parks as follows:
Car Park Location
Members' Car Park 1 located in front of the Main Entrance
Members' Car Park 2 located adjacent to the Birdcage Entrance
Members' Car Park Pass Conditions of Use
Car park passes are strictly non-transferable. Car park passes must be affixed to inside of windscreen while the car remains in car park.