There are a number of reports in today's media regarding the future of the Melbourne Racing Club's racecourses at Caulfield and Sandown.
The club announced over two years ago that we were developing a Master Plan for Caulfield and Sandown. This was a prudent course of action to canvas the opportunities for the two racecourses and allow planning for their future – all built upon the premise of the long-term sustainability of the club, and benefit to members.
The Master Plan continues to be developed and discussions have been held with State Government and Racing Victoria regarding key matters which require resolution – particularly long-term tenure at Caulfield.
The Master Plan presents a number of options for the future of Caulfield and Sandown, however I want to assure you that no decisions have been made by the club, and ultimately any decision on the future will be made by members.
The Melbourne Racing Club is foremost a members' club and any major decision regarding our racecourses will be done in consultation with members and for the long term benefit of the club.
The club's vision is to provide world class facilities for our members and the racing industry. The assets of the club and any benefits generated from them will be re-directed with your interests in mind.
We will continue to engage with key stakeholders including our members, trainers, participants, local communities and State Government regarding our Master Plan.
Any future decisions will be made in the best interests of members whilst also achieving the most efficient and optimal racing footprint to ensure Victorian racing remains at the forefront for our customers.
Yours sincerely,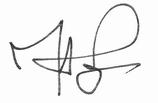 Mike Symons
Chairman
Melbourne Racing Club