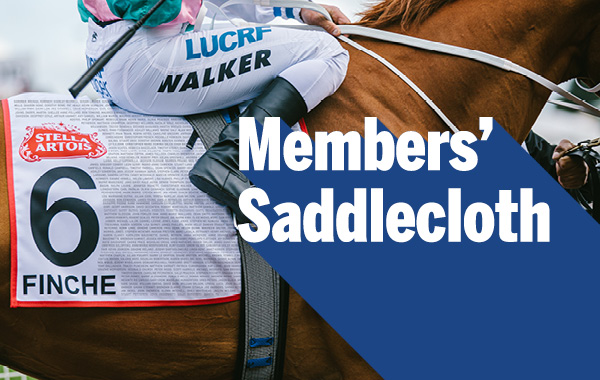 Your name immortalised with the Members' Saddlecloth
We're excited to announce MRC members' names will be immortalised on one of the 18 saddlecloths in the 2020 Stella Artois Caulfield Cup.
While we can't have our loyal members on course over the 2020 Stella Artois Caulfield Cup Carnival, we hope members still feel a presence on track with their name featuring in the final field on a Caulfield Cup saddlecloth. The saddlecloths will also be signed by the jockey and auctioned after the race day with all proceeds going to the MRC Foundation.
The saddlecloth auction will commence at 12:00pm on Saturday 17 October and will conclude at 4:00pm Friday 23 October. For more information on the auction and to make a bid, click below.
View all 18 saddlecloths below for the 2020 Stella Artois Caulfield Cup on Saturday 17 October